We pride ourselves on providing quality products and services to our customers.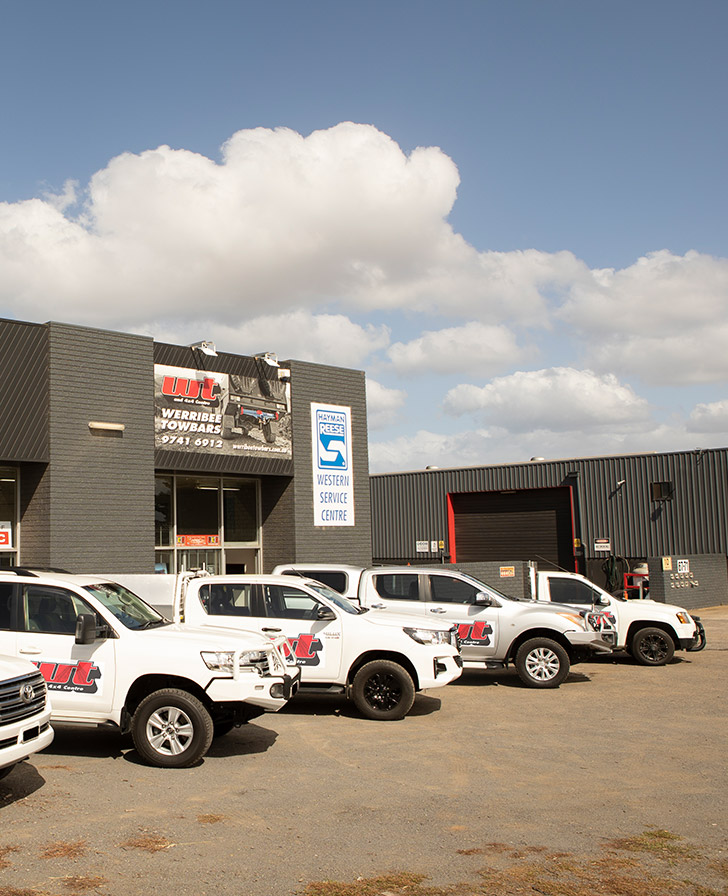 Providing safety advice and towing services for over 40 years.
From one family to another. We offer honest, reliable, and friendly service. As a family-owned business, we understand your needs and strive to build lasting customer relationships. We put the up-most value on safety and education. Conveniently located just 32km south of Melbourne, we only supply accredited brands we use and trust.
One-stop safety shop for your towing needs.
Whether you're heading out on the open road or looking for business security for your vehicle, you've come to the right place.

Get your perfect trip without the hassle with Werribee Towbars & 4×4.
Safety always comes first with us. As a family-owned company, we understand the worries surrounding road safety. We take the pressure away from you so you can relax.
With over 40 years of experience in towing, we are established in our field. With us, you can always feel safe knowing our expertise has got you covered.
We only recommend products we use and trust, meaning we offer the best of the best. Because there's no compromise when it comes to safety and performance.
supply and install the best quality brands of aftermarket accessories.
These brands include – Hayman Reese, East Coast Bullbars (ECB), Tradesman Roof Racks, Red Arc, ARB and Rola Roof Racks. We are an official authorised distributor of Hayman Reese Towbars.